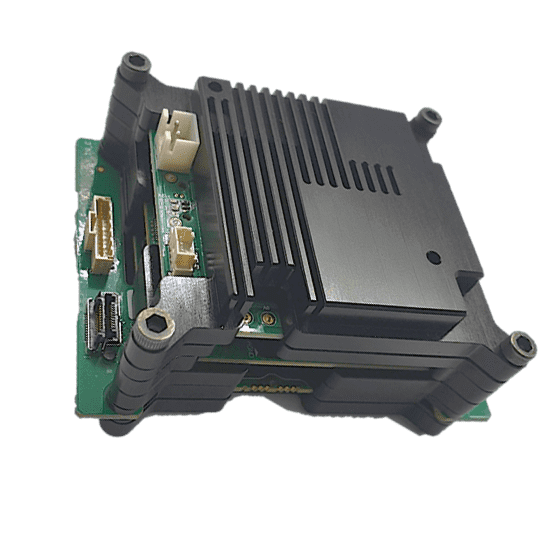 MICRO CONVENTIONAL INSTRUMENT
For applications where an ultra-small form factor is critical  and/or speed is key (8 parallel channels).
OEM-MCµ connects to a PC viaGigabit Ethernet  and his powered with 12V. Its unique ultra-compact size allows it to be integrated inside a scanner, robot or at the closest position possible to the probes. Furthermore, with 8 parallel channels, it allows Pulse Echo as well as Pitch/
Catch between any of the 8 channels. It is THE most versatile conventional ultrasound electronic on the market. The performance is also compatible with In-Line applications and will ease the integration since it can be concatenated to form the number of channel system wanted.
KEY BENEFITS
Full-parallel 8ch, high performance
Daisy-Chain Multiple modules for more channels and higher productivity
Ultra-small form factor
Very low power consumption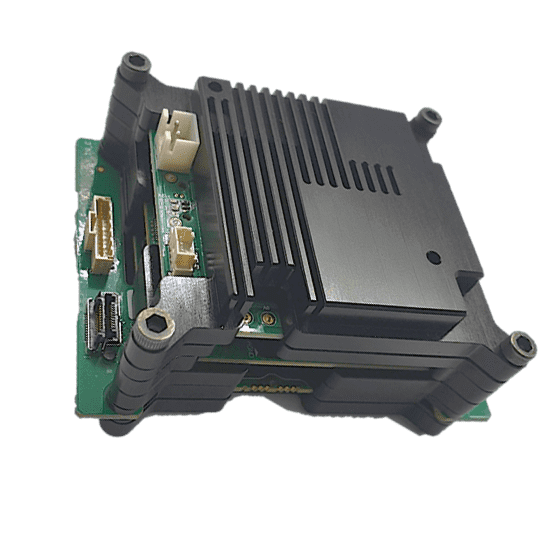 Full Parallel and/or Multiplexed
Pulse/Echo
Pitch & Catch
Trough Transmission (TTU)
Pulse :
25-400V
PRF :
20kHz (higher in option)
Receiver Resolution :
14bits
Receiver Gain Range :
90 dB
Bandwith :
0.3 kHz to 20 MHz (from 0.5kHz optional)
LAN (TCP Protocol, Gigabit Ethernet)
FIR Filter :
Up to 32 taps
AScan Resolution :
8,14 bits
AScan Sampling :
100MHz
Dimensions (L x W x H)
55 x 48 x 27 mm
2.17 x  1.89 x 1.06 in
Weight :
< 210g / 0.46 lb 
Voltage :
12V
Power :
10W* (see datasheet for more details)
Robust Software Development Kit (SDK)
Easy-to-use API Library. (C++, C#, LabVIEW, MATLAB, Python)
Linux Driver also available!
Ultra-high-speed acquisition
I/O Fiber
Optical Fiber > 100m
Double or Single Ended
Daisy Chained
For multi electronic
 or multi probe applications