Full Matrix Capture
Full Matrix Capture (FMC) describes a pulse / receive method implemented in data acquisition hardware. There is no beam forming done in the hardware.  Once the data is captured and streamed to the PC, the software must implement a post-processing or visualization algorithm.  One popular processing technique is the Total Focusing Method (TFM).
The Pulse / Receive sequence is:
Pulse on Element 1, then receive raw data on all channels in parallel without beam forming in the hardware…
Then pulse on Element 2, receive all, pulse 3, receive all…and so forth.
One FMC for an OEM-PA 64/64 HW is 64 x 64 = 4,096 raw A-scans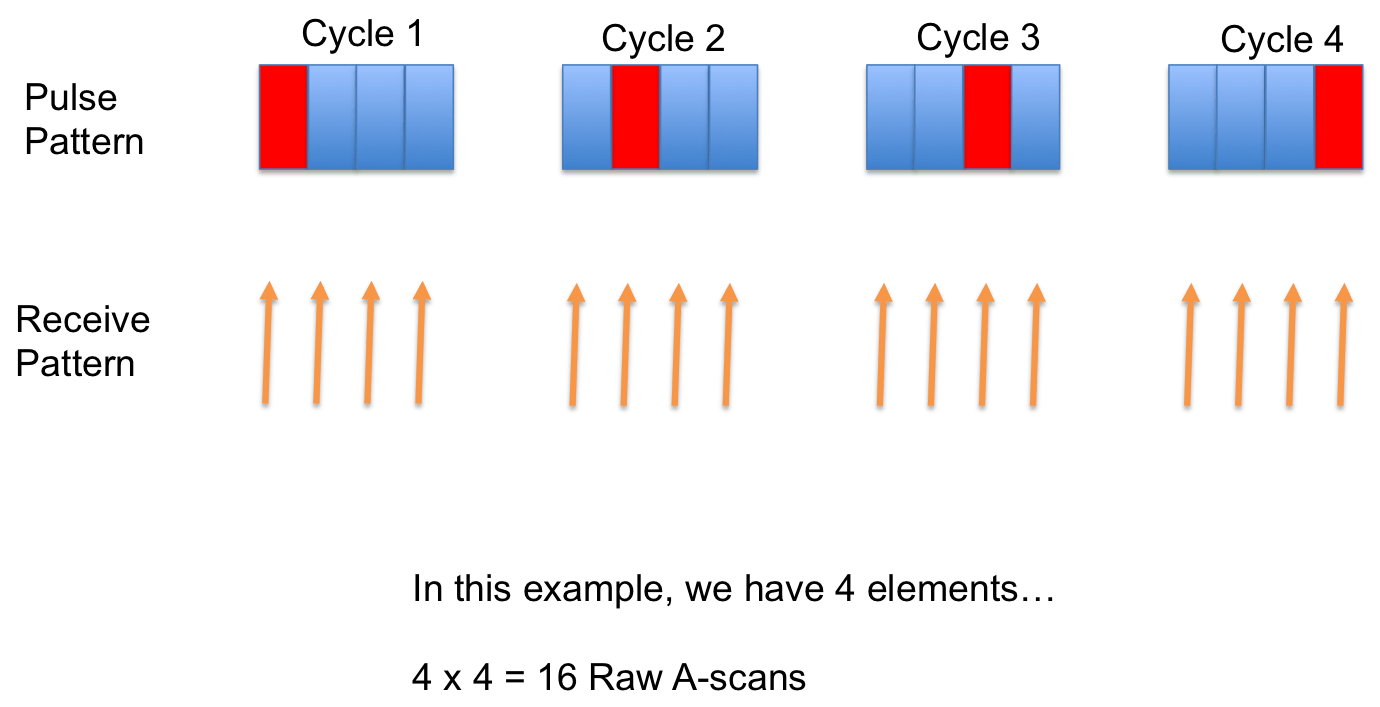 Full Matrix Capture is Not to be confused with Matrix Phased Array